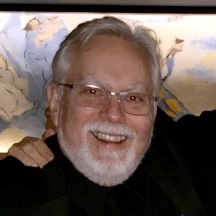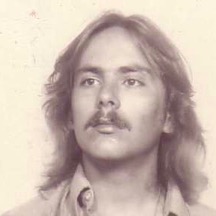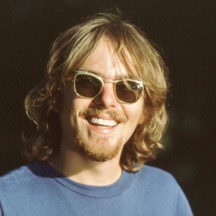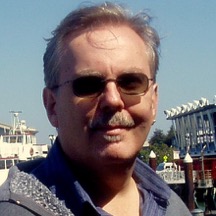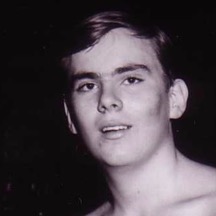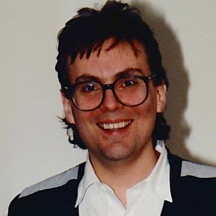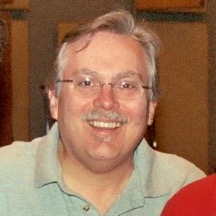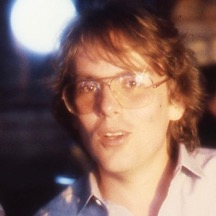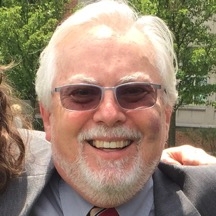 I am a producer, engineer, musician, composer, arranger, studio designer, consultant, and educator. I am a Certified Apple Support Professional. I am a member of Local 802 of the American Federation of Musicians; the American Society of Composers, Authors and Publishers; the National Association of Recording Arts and Sciences; and the National Association for Music Education.
I, a man of many hairstyles, was raised near the eastern banks of the Bronx River. Born to a musical family, my mother Neoma, who traced her ancestry to the second group of Jamestown settlers in 1608, played piano in Sunday School and sang alto in the Baptist Church Choir. My Great Aunt Clara Ascherfeld was a concert pianist at the Peabody Conservatory in Baltimore. My father Morris—a first generation Jew whose parents came from Lithuania—was an accomplished whistler.
After my mother failed at teaching me piano at the age of six, I finally found success playing the tonette in third grade, and clarinet in the fourth.
By the time I got to Junior High School, I was playing clarinet in the Concert Band, bassoon in the Orchestra, and baritone sax in the Big Band. Singing tenor, I joined my mom in the Church Choir. My two sisters (Barbara played viola and Linda played violin) and I would often sing the respective parts of orchestral works to stave off boredom on long family car trips.
During my senior year at at New York City's Fiorello H. LaGuardia High School of Music and Art (orchestra, theory, and studio every day—plus a full academic schedule) I taught myself to play the guitar. I soon found out that guys who play guitar are considerably more interesting to girls than guys who play bassoon.
At about the same time, I finally became an Eagle Scout. My first merit badge was Music!
I earned a B.A. in Music Theory & Composition from SUNY Binghamton.
Very shortly after college graduation, I received my draft notice. Rather than spending two years full-time in the Army, I opted to enlist with the 552nd New York Air National Guard Band, and served with the Tactical Air Command Band during my four months of active duty. Believe me, New York State was a much safer place for the six years that I was bobby-pinning my shoulder-length hair up under my short-hair wig while brandishing my bassoon, baritone sax, guitar, and, for the first time, drums.
After Air Force active duty, I pursued graduate studies in Music Composition at Hunter College. It was in their Electronic Music Studio, after I first spliced two very different pieces of audio tape together, that the proverbial lightbulb turned on brightly in my head. The generation and organization of sounds could be viscerally in the hands of a composer. Imagination and skill are the only limiting factors. This is how music will be made! Technology and Music!
After a life-affirming solo cross-country trip (by VW, of course), I put graduate school in my rearview mirror and looked for a way to pursue a career that combined Technology and Music. I landed myself a job at the legendary Mediasound Recording Studios—owned by John Roberts and Joel Rosenman, the guys who produced the Woodstock Music & Art Festival. Thriving in this freely creative hothouse, I quickly worked my way up from the shipping room to Assistant Engineer (Barry Manilow's "This One's For You" was my first—uncredited—session) to Senior Engineer. Learning my craft from seasoned pros, including Fred Christie, Joe Jorgensen, Michael Delugg, Al Varner, and Tony Bongiovi, while growing up professionally with guys like Bob Clearmountain, Michael Barbiero, Mike Brauer, Carl Beatty, and Harvey Goldberg gave me the confidence, knowledge, and experience that has allowed me to tackle any project.
Any project? Sesame Street; the Montreal Jazz Festival; Macy's Day Parade pre-records; guitarist Steve Khan; medieval music consorts; the Diet Coke rollout campaign and the ensuing "Cola Wars"; Fisher-Price "Talk-to-Me" Books (#1 selling pre-school toy); southern R&B band Mass Production; Joe Piscopo; the eclecticism of Hal Willner's Thelonious Monk tribute, "That's the Way I Feel Now", and many others.
Soon, my rapidly expanding client base compelled me to go out on my own.
I founded Doug Epstein Productions, Inc., and I continued my work on critically acclaimed recordings, Grammy nominated and winning albums, award winning advertising campaigns, and Gold and Platinum records and CDs—many examples included elsewhere on this site.
Technology continued to evolve. The ability to create full-blown productions in a home studio became a reality. For a variety of reasons, musicians trained in coaxing music out of wood, ivory, horsehair, and steel needed help setting up—and learning how to drive—their technologically foreign personal home studios. A whole new world of consulting opened up for me.
Along the way, I married Elizabeth Fabian, and we wound up with two great kids—Grace & George. We moved out of Manhattan and bought a house in picturesque Dobbs Ferry, NY—where I built my own production studio. Already an educator to my assistants and clients (apparently, having children triggers a perspective change) I got myself elected to the Dobbs Ferry Board of Education, served as its President and, in return, got quite an education myself.
My perspective change led to an invitation to join the faculty at the prestigious Horace Mann School where I currently serve as Chair of the Music Department, and teach Music Theory and Music Technology to an eager cohort of students.